The ultimate TV guide to mentoring
Communication. Collaboration. Development. Mentoring helps to establish the key connections in a working life that can define a career. But whether it's Mister Miyagi's empathetic training, or Yoda helping Luke to fulfil his early promise, what makes the perfect mentor? And what key mentoring skills can we learn from popular culture's most influential characters?…
Mary Poppins: creating a culture of communication
Understanding your audience is the cornerstone of great communication, and this centres on listening to their needs. The all-singing, all-dancing nanny, Mary Poppins' greatest asset was her capacity to listen. Realising that the rebellious children just need someone to hear their concerns, Mary Poppins provides the attention they crave. Similarly, their father's failure to show love was simply a failure to find anyone to communicate with.
Mary Poppins' communications through song don't just provide levity, they're a way of expressing her empathy for the children's fears in a language they'll understand.
Coach Carter: defining your goals
A mentoring relationship cannot thrive if both parties aren't on the same page. What are you trying to achieve from the sessions? Is there clarity on both sides? Despite being hired to train an unsuccessful basketball team, Coach Ken Carter made it clear from the outset that he prioritised his team's academic success. Not only did he require them to commit to a 2.3 grade point average, but he literally locked the gym and forfeited games when the players' side of the bargain was not being maintained. In highlighting the importance of his players' grades, Coach Carter put their personal development before his own short-term success and redefined the school's culture. How can you use mentoring to define your company culture? What values do you want your organisation to rally around?
Rupert Giles: the importance of chemistry
A mentoring relationship often involves two people from very different walks of life. However, the beauty of great mentoring is the capacity to connect in spite of the superficial differences. In Buffy the Vampire Slayer, the American, book-shy, wannabe-cheerleader-teenage girl is tasked with saving the world under the watch of a stuffy, middle-aged English librarian. Yet whether it's personal development or averting Armageddon, success will usually hinge upon an indefinable chemistry between the mentor and mentee. This cannot necessarily be pre-determined, but also relies on a willingness from both parties to give the relationship a chance. Giles helped Buffy to understand her importance to the world and she duly fulfilled her destiny. A great mentor helps the mentee to understand their importance to the company and how everyone in an organisation benefits from their self-development. This requires the sort of empathy and communication skills that transcend social differences.
'The Queen's Gambit': the value of multiple mentors
A mentee will often define their mentor as the person who nurtured their development and recognised their potential before anyone else. But great mentoring relationships are symbiotic with both lives enriched through the lens of two unique perspectives. In The Queen's Gambit, Mr Shaibel discovers Elizabeth Harmon's talent for chess, while Elizabeth renews his love for the game and changes his outdated attitude on who can and can't play. In addition, Mr Shaibel uses his experience to introduce Elizabeth to people better-placed to showcase her talent. In a climate of open communication, successful mentoring allows a mentor to see how their mentee is being used in an organisation and where their talents might best be served.
The Queen's Gambit also makes the case for multiple mentors and how these key figures correlate with the different stages of one's life. As Elizabeth follows her talent and achieves success, she enlists the help of the friends, rivals and lovers she meets along the way. This is literally played out at the end when they group together to help her defeat the Russian champion. In any organisation, everyone knows something you don't and great mentoring can be a form of teamwork as knowledge is shared across all levels. But mentoring shouldn't be limited to the same two individuals and must be flexible enough to change in accordance with the mentor and mentee's needs.
Deloris Van Cartier: cultivating individuality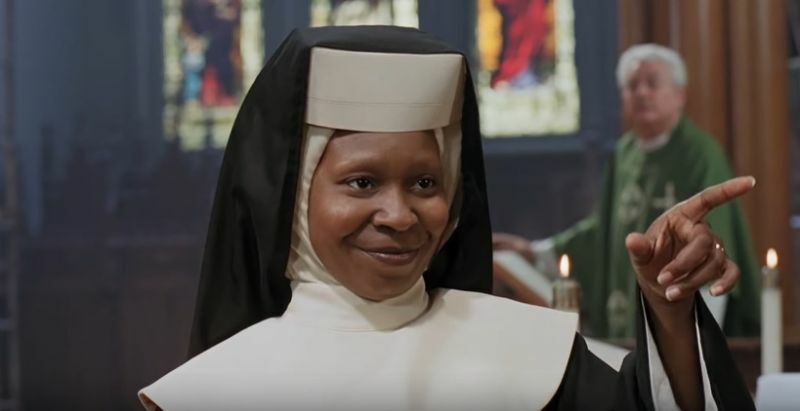 A mentor may have knowledge and experience to impart, but can they also help the mentee to understand themselves better? Can they create an environment that unlocks something the mentee hadn't realised about themself? In Sister Act 2: Back in the Habit, Deloris Van Cartier helps a troubled community find their voice through singing. However, while the film is a testament to the power of collaboration, it also embodies the importance of individuality. Crucially, if a mentor can help a person in an organisation to recognise their own individual strengths, this will ultimately benefit the team as a whole. And when this is played out across an organisation, this can only lift the company to new heights.
Whether it's saving the world, inspiring a community, or fulfilling a destiny, the catalyst for greatness are the unseen individuals who see it before everyone else. The ones with the vision to recognise potential, the empathy to connect and the communication skills to say the right words at the most opportune time. Who are the mentors in your organisation? And which key collaborations can unearth the talent that's just waiting to be discovered?…